Seminar in the Botanical Garden of Zurich.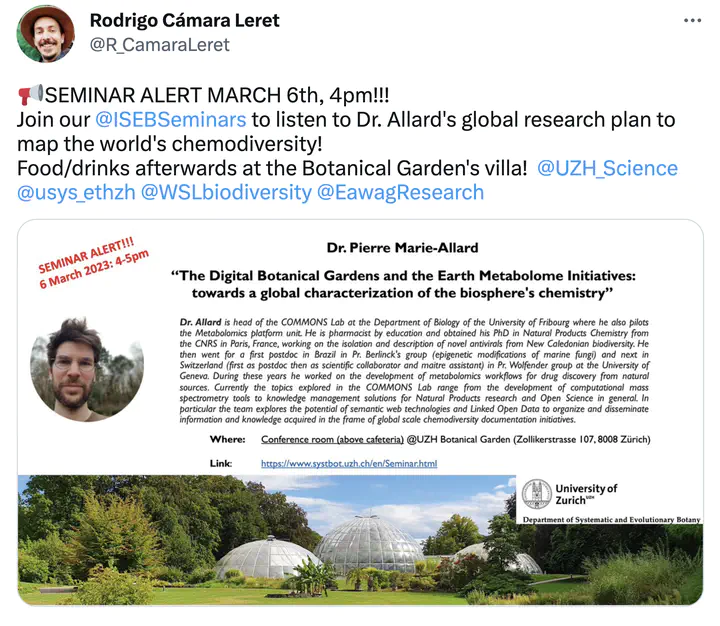 We will present both the DBGI and EMI at the Department of Systematic and Evolutionary Botany in Zurich (16:00 Monday 06 March 2023)
Thanks Rodrigo (https://www.rcamaraleret.com/) for the kind invitation ! This will be the opportunity to discuss and exchange on the possible synergies between Rodrigo's exciting INDIGENOMICS (https://twitter.com/R_CamaraLeret/status/1590995795800920064), the DBGI and the EMI.
Screenshot from (https://twitter.com/R_CamaraLeret/status/1630200265180692480)
Details at https://www.systbot.uzh.ch/en/Seminar.html
Slides available at